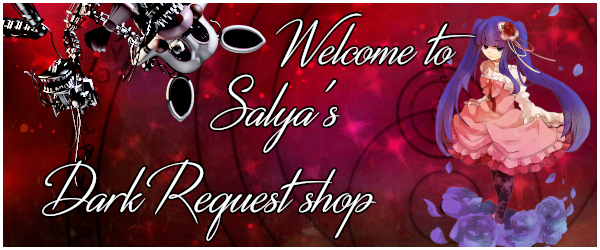 Welcome to my request shop. Here you can request graphics from me. I may do stories well one-shots but not right now.
Rules
> I only make sets (avatar + signature), bumpers and RP-headers for the TOZ!
> high quality pictures please. Renders as well.
>If you would like an animated graphic, please link the gif-image you want me to use for your request.
>It will sometimes take me a bit longer to fulfill your request, please remain patient.
>If you're not satisfied with the finished request, please state that you want any changes! (don't demand, please).
>You don't have to credit me back, but it's appreciated of course!
I will be willing to make you Avatars and Signatures that I would like you only to use here.
The sizes are:
Avatars
- 150x200
Signatures
- 500x200
Others
: depends on what you ask for.
Previews:
I will add more if I need to.


Form:
Code: Select all
Type of graphic: Signature | Avatar | Bumper | RP-Header | or something else?
Movie/TV-show/Anime/Manga etc.:
Character/s:
Pictures: 
Text: 
Font:
Animated [ yes/no ]:
Theme:
Color Scheme:
Any other additional things: