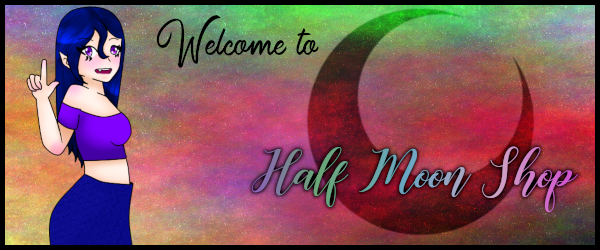 Hi, Welcome to our little shop. I hope you take your time and look around. If you need any help, PM the shop keeper or SalyaDarken.
Shop Keeper: Hiring.
NPC: Irina (who is an elf)
member Items:
Username change Ticket - $2,000 (This allows you to change your username one time)
My own board Ticket - $15,000 (say where)
Library Shelf Ticket - $25,000 (only if you are a rank 5 writer. Show Proof)
Gallery items:
Get your Gallery pinned Ticket - $5,500 per gallery. (lasts for a month)
Auto promotion Ticket - $6,000 (gallery ranks only)
Site items:
One time use!
Host a Site Event Ticket - $20,000
Host a Role-play Event Ticket - $25,000
RP items:
These will be sub-boards under said planet.
Buy some land - $1,000 * will need to buy this before building anything!
Build a farm - $20,000
Build a village - $50,000
Build a town - $100,000
Build a city - $300,000
Build a Tech lab - $300,000
Build a Kingdom - $600,000
~~ v WIP idea v (The following house like ideas are still RP items but where and what to do with your Oc's house and such We don't know)
Buy a pet - $25
Buy a house - $500 (starting house is a one-bed, bath, small house)
Update house - $750
Reply with the following form to buy something.
Code: Select all
[b]Username:[/b]
[b]Gold:[/b]
[b]Item(s) you wish to buy[/b]:
[b]Links:[/b]
[b]Other:[/b]